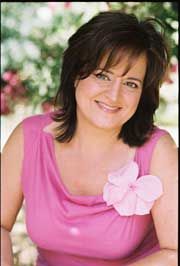 Kirsti Manna's 6 week Billboard #1 smash hit, "Austin" introduced Blake Shelton (NBC's "The Voice") to country radio.  She is a Nashville-based speaker/songwriter/producer/publisher (http://kirstimannasongs.com/) and an actress with numerous credits that include creating and starring in her own national children's TV show, "Kirsti's Manor" viewed by 34 million homes.  She's also the co-writer/co-publisher for Big & Rich's rockin' hit, "Loud" (WB/Nashville).  Artists such as Gretchen Wilson (Sony/Nashville), Colt Prather (Sony Nashville), Cowboy Crush (Curb/Nashville) and many others have recorded Kirsti's songs.  Her songs have been heard around the world in such places as CMT, ESPN, "The Tonight Show," "The David Letterman Show," "Friday Night Lights," and "Dance Wars."

Kirsti is the founder of "Songwriter Girl LLC" and "Songwriter Girl Camps," (www.songwritergirl.com) the global company whose mission is to bring together girls of all ages for focus on songwriting, confidence building and creative empowerment.  Her Nashville-based Songwriter Girl Camps have attracted songwriters, artists, and industry pros to gain knowledge and experience.

As a keynote speaker/concert performer and workshop facilitator, Kirsti has shared her music and message worldwide bringing laughter, encouragement and inspiration.
---
For performance and songwriting coaching inquiries please email me at 
kirsti@kirsti.com
. 
For keynote concert and workshop bookings contact:
Bill Warner
WarnerWorks